From September 27 to October 1 2021, the Deutsches Historisches Institut in Paris cooperated with the MGH and the Göttingen Akademie der Wissenschaften to host an autumn study course on medieval papal charters.
After the disappointing cancellation of last year's autumn course due to the Corona pandemic, the international group of participants in this year's course looked forward with great expectations to a live event. The topics covered a broad spectrum from early medieval papyrus charters to late medieval papal breves, and included the charters of papal legates and delegates. The combination of lectures, exercises and extensive discussions provided the participant with deep insights into the subject.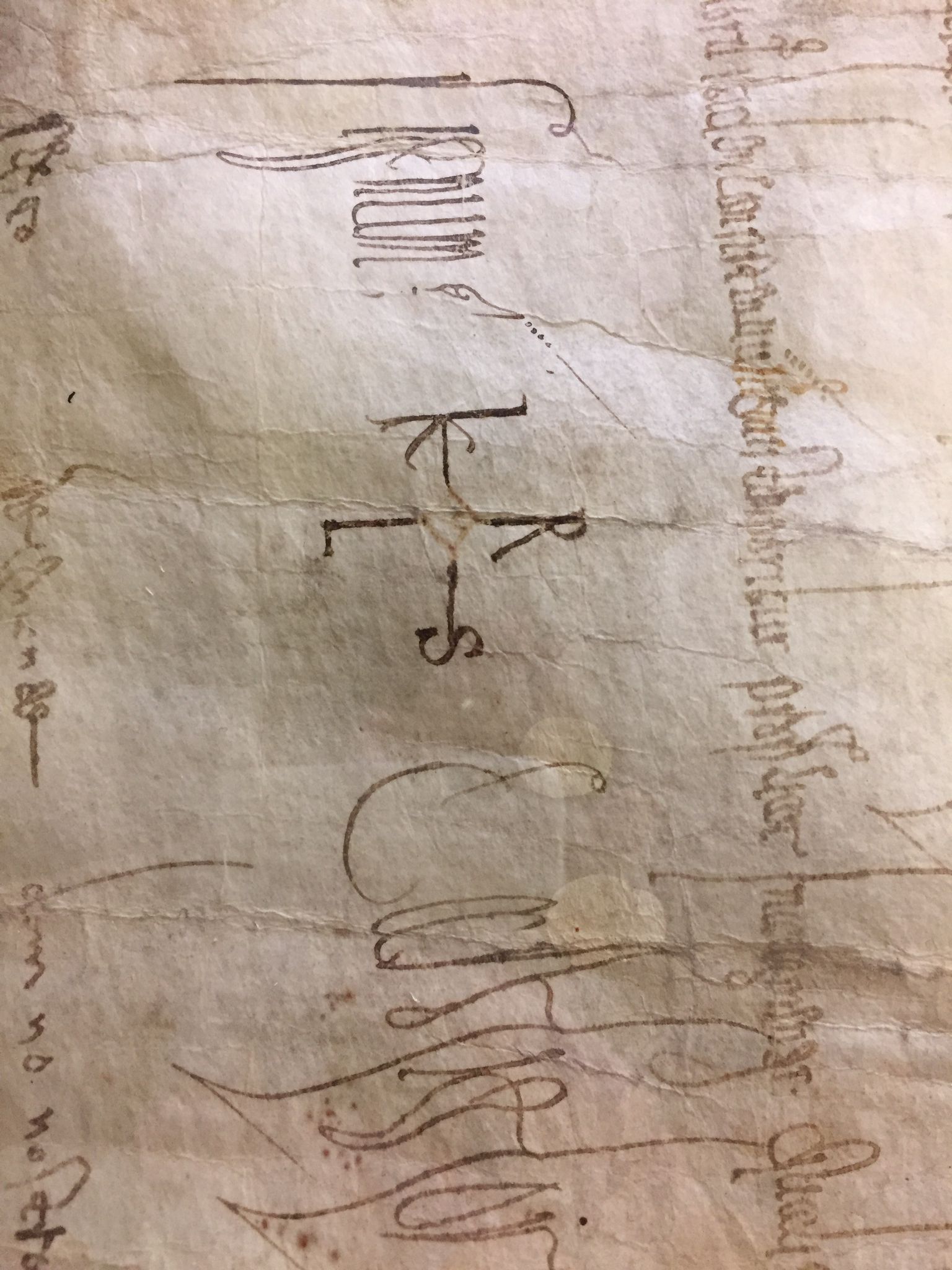 1200 years old: The famous monogramme of Charlemagne on a charter in the Archives Nationales Paris. © MGH/Wollmanm
An absolute highlight of the course were the excursions to the Archives Nationales with the chance to study the earliest known papal charter, dated to 788, and charters of the Mervingian kings. The course participants could directly test their freshly acquired knowledge on original documents.
Two MGH staff members also took part, one in a teaching function and the other as a participant, and came back with renewed enthusiasm for the topic of papal charters. It is to be hoped that this intensive learning experience will lend fresh wind to the sails of research!